Welcome to DoubleShot Workshops!
by dsmPhotoCompany
DoubleShot workshops are based on the concept of assisting photographers become self-sufficient in their own craft. The objective of our mentors is to provide you the tools needed to create dynamic portraits your way – with your own style. The dsmPhotoCompany studio is a member of both the local Professional Photographers of Iowa (PPI) and the national Professional Photographers of America. Key mentors Brian and Jeremy were each awarded a "Top 10 Iowa Photographer" award at the 2011 winter PPI convention and print competition! Brian & Jeremy are proud of this prestigious award and look forward to helping mentor other photographers to achieve their own greatness.
Mentors
Brian Stevens
If there's one thing Brian excels at more than being a portrait artist, it's mentoring others to improve their photography. Brian's degrees in Photography, Graphics Design and Physics provide a well-rounded toolkit for him to create dynamic portraits and teach others to do the same. He is also a Certified Professional Photographer (CPP – www.certifiedphotographer.com) – less then 5% of photographers worldwide have this title, which involves both written and image portfolio testing showing an intense knowledge of photography. Brian's style of portraiture combines traditional principles with outside-the-box artistic concepts.
Jeremy Orr
Jeremy's background as a professional photographer is unlike many of his peers. His degree in Business Management and background in Project Management affords him the principles needed to operate and market a business. Jeremy finally picked up a DSLR late in '07 with no background or training. Equipped with an extreme desire to learn and a passion for "the different" – he quickly began grow his craft via self-education, seminars and collaborating with photographers all over the nation. Jeremy prides himself on finding creative ways to engage clients to create meaningful portraits and timeless art they won't find elsewhere.
Guest Mentors
J T Smith
J T Smith, owner and key mentor of www.supershoots.com, has extensive experience in Fashion, Beauty, Swimwear, Glamour, Commercial and Portraits along with being an award winning photographer of the Association of Professional Photographers of Illinois (APPI). J T is well known for organizing inspiring educational photography workshops and seminars. He combines beautiful models and photographers of all skill levels in organized, fun and relaxed events all over the United States and Carribean. J T's dedication to education of photography makes his events highly reviewed and recommended.
Dean Johnson
Dean serves as a guest mentor for the Mixing Flash with Ambient Light workshop. He has extensive background in model and glamour photography. Dean excels in communication with his subjects – before, during and after a shoot. His ability to utilize natural light and combine it with flash allows him to create top-notch portraits. Dean relies heavily on his histogram to ensure the balance of light fits the portrait he is working to create. He prides himself on achieving these great results on a budget – using reflectors, basic lighting equipment and simple setups.
—————
Enter your name/e-mail below to sign-up for our DoubleShot Workshop e-newsletter to receive advance notices and special offers on our workshops.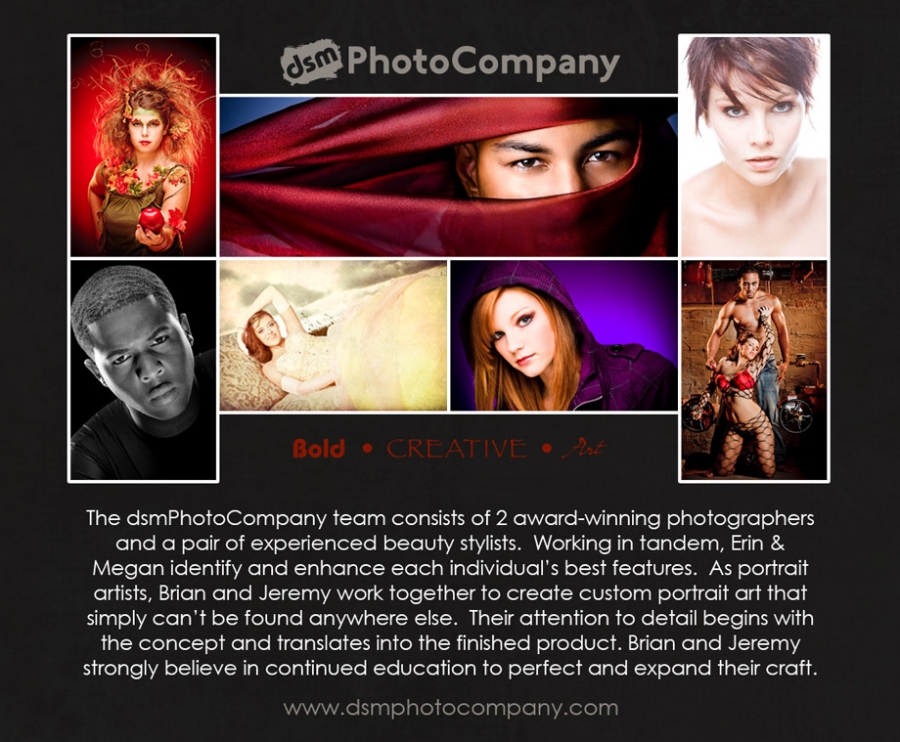 Workshop Sponsors & Supporters